Overview
The Kanmantoo underground mine is located just out of Adelaide and operated as a series of open pits from 2010 to 2020, producing around 137kt of copper and over 55k oz of gold. The project is fully permitted and has all of the infrastructure already in place, including an operational 3.6Mtpa processing plant, and a tailings storage facility with plenty of spare capacity. Mining commenced in May 2023, with first copper production on track for early 2024.
We are fully permitted and fully funded with no debt. All infrastructure is already in place - 3.6mtpa processing plant and TSF.
Drilling delivering consistent resource growth:

>100% Strike rate from drilling with 136 holes, 158 intersections.
Every drill program increases resources, >600% growth since 2019.
Significant exploration upside:

Predictable mineralisation system which remains largely open.
Multiple on-lease infill drilling targets to further increase mining inventory.
Processing capacity to ramp up copper production with no additional capital.

Tier 1 location

The Kanmantoo project is approximately 55km from Adelaide. It is connected to market via Port Adelaide which is only 70km away. At port we transfer ownership and receive 95% of the sales proceeds, helping to keep working capital requirements low.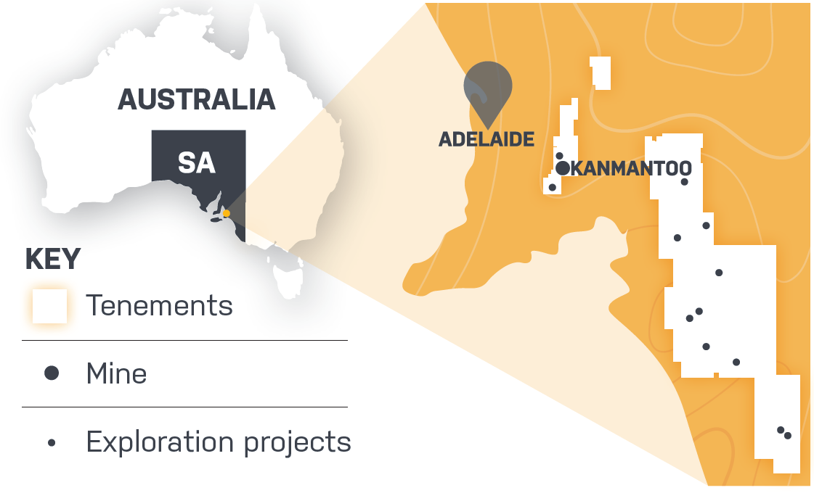 We have a State Government that understands the value that the resources industry brings to the economy and actively facilitates investment. This was recognised in the 2023 Fraser Institute report that ranked South Australia as the 9th most attractive mining investment jurisdiction in the world.

Kanmantoo's position in the majestic Adelaide Hills, makes it a very attractive mining gig. Not only is it mining pay, on a mining roster and home every night, but our employees also have access to all of the amenities that Adelaide, which is regarded as one of the world's most livable cities, has to offer, including;
high class education;
a thriving economy;
entertainment, including music, arts, sports;
the best wineries in the World; and
the cost of living being favourable to cities on the East Coast or Perth.
...you name it, the greater Adelaide region has it!
All of this has resulted in a strong interest in being part of the Kanmantoo underground, where we are building a great culture with a mix of experienced mining professionals and local residents entering the mining industry for the first time. If you are interested in learning more about employment opportunities, head over to the careers page.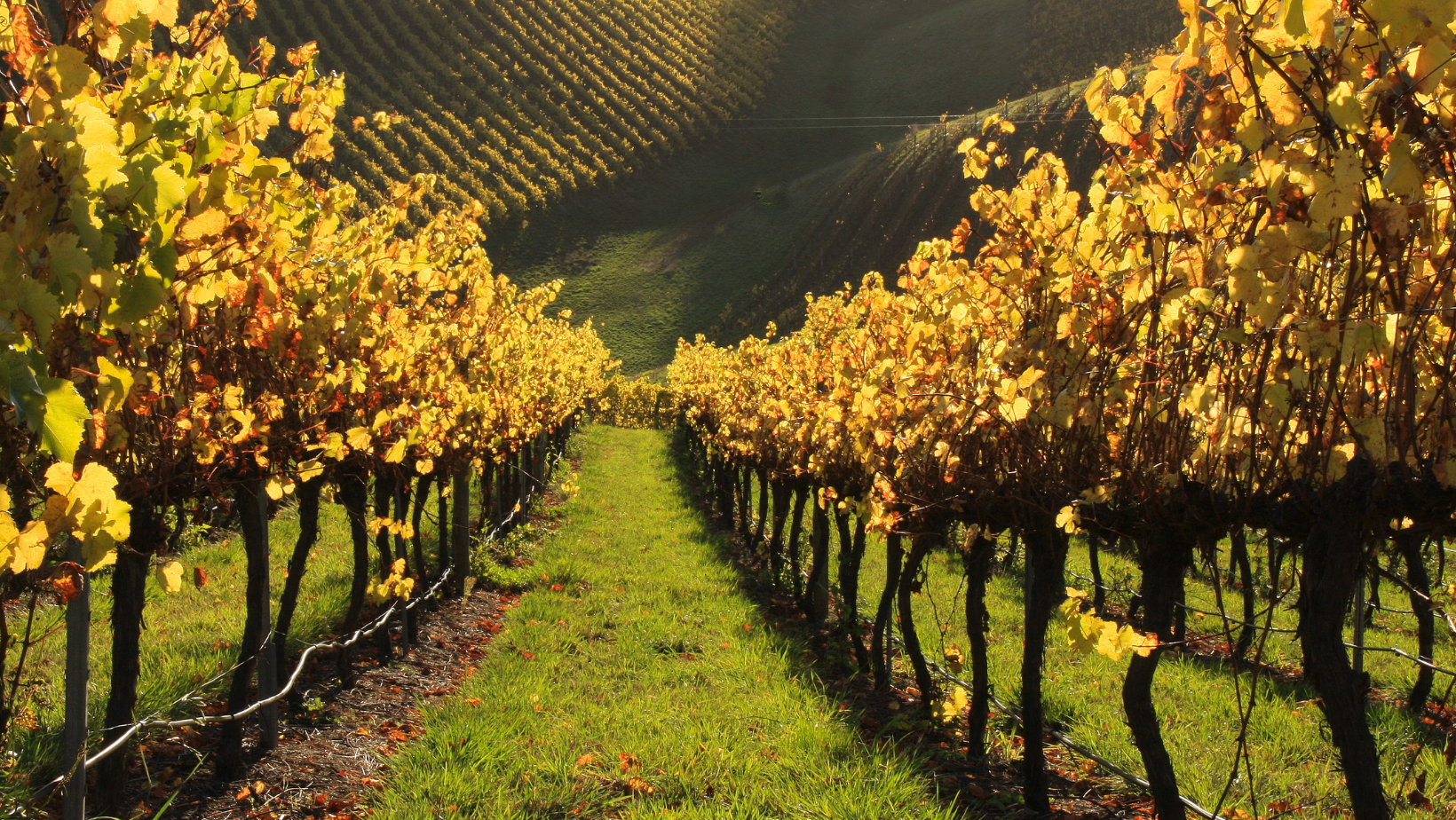 This is a true Tier 1 investment jurisdiction.

Infrastructure already in place

All infrastructure is in place, including a 3.6Mtpa processing plant that is being maintained in such a manner that it can be restarted immediately with very little refurbishment costs. We have maintained the electricity and water contracts, we pump water through the entire system daily, and every week we inch the mill, and fire up the crushing and conveying system.
We have all of the critical spares we need, including spare mill motor, gearbox, trunnion bearing, girth gear, pinion gear, mill head, crusher swing stock – basically everything we need to mitigate operational downtime. Refurbishment works are on track for the recommencement of processing activities in early 2024.
In addition, we have a fully permitted and operational tailings storage facility – with sufficient storage for the current mine plan, plus a further 3Mt, enabling us to house additional tailings as drilling continues to identify further resources and grow the mine plan without further permitting.

An established 4 bay workshop, fully kitted out with tooling, lube distribution, and a 10t gantry crane that was developed for the open pit and although oversized for the underground operation, it is a real luxury to have.

The open pit, which is 360m deep is another key infrastructure asset. The ramp access acts as a decline to provide us quick, low-cost access to the lodes. The ramp down the pit wall also enables us to set up numerous access portals and establish multiple work areas early in the mine plan in order to ramp up production quickly. We have all of the necessary infrastructure at the portals including water supply lines, fuel storage, power, vent fans, ablution, crib, and emergency response facilities.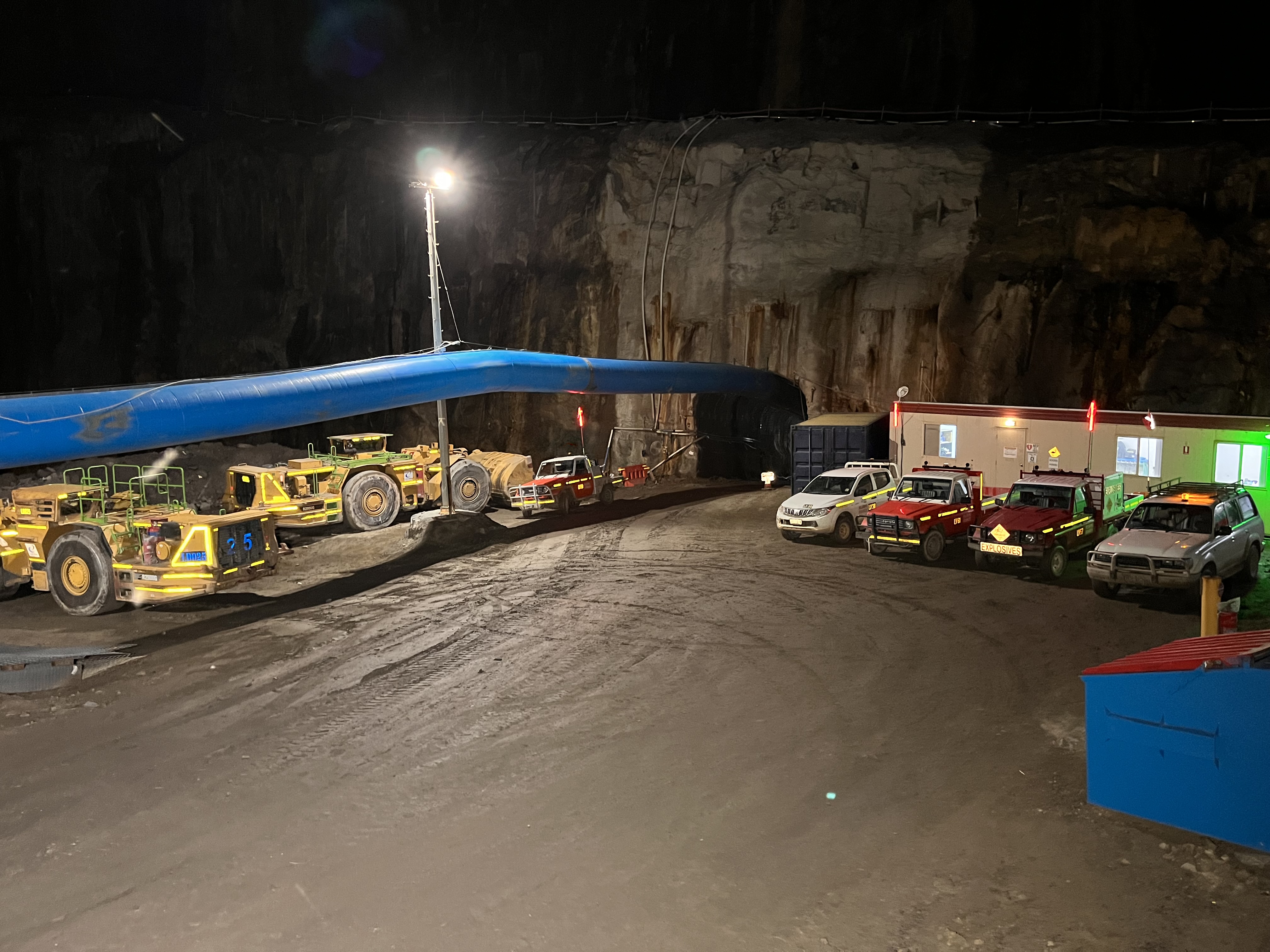 Mining underway, ore being stockpiled
Underground mining commenced in May 2023. As anticipated, the ground conditions underground proved to be very competent which assists in turning the development faces over quickly and has meant we have been able to get up to the planned production straight away.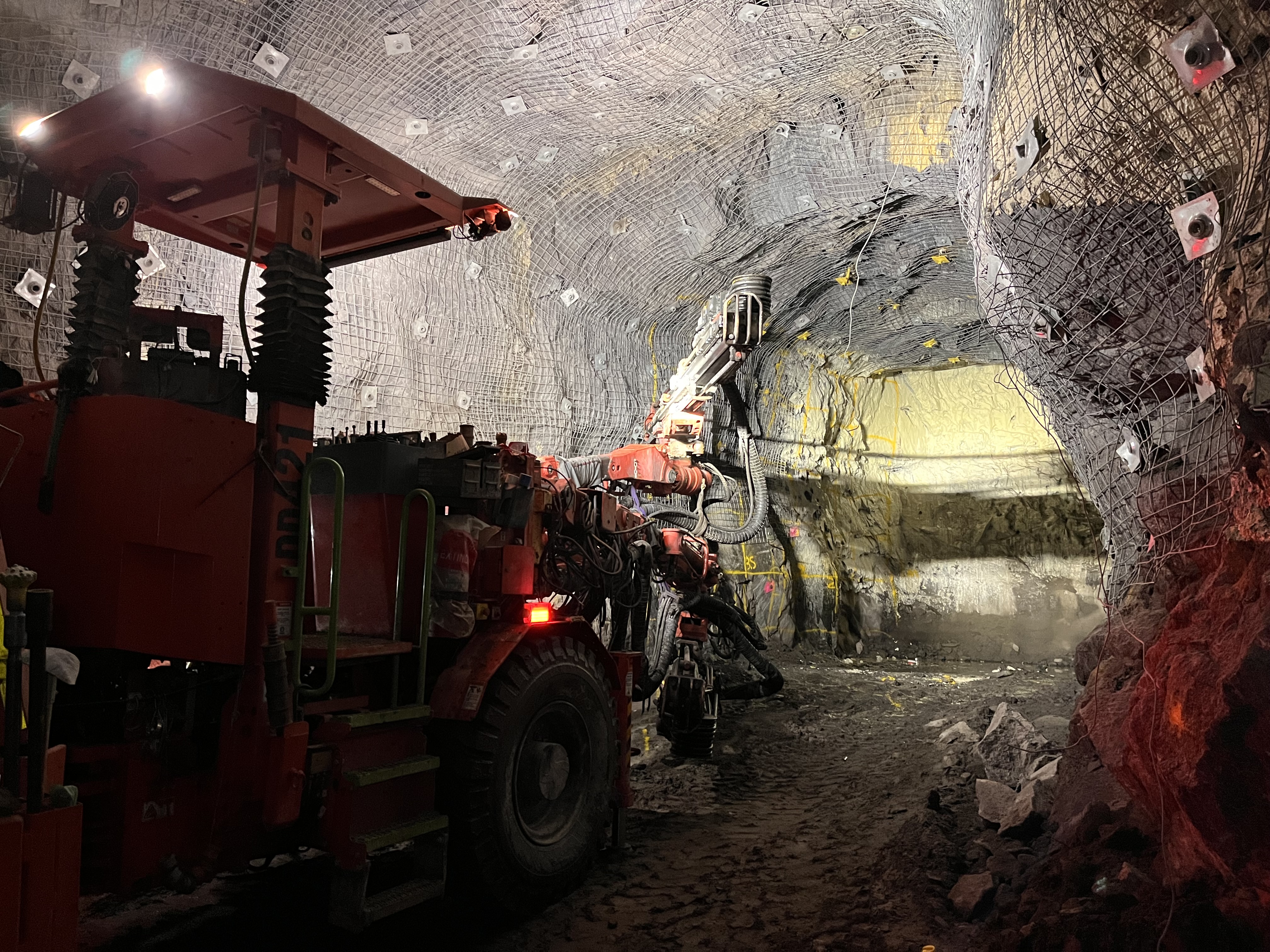 Lodes are very close with high grade copper already intersected at only 13m in from the portal.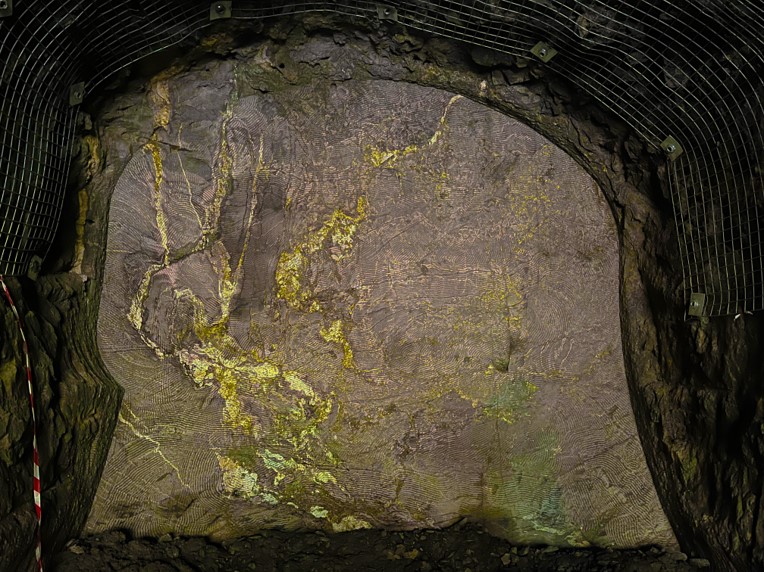 We are stockpiling ore on the ROM for future processing.

Fully funded with no debt

The project is fully funded; importantly we commence the operation with no debt in the company. This in turn de-risks the project, enabling the flexibility required during the start-up period without having looming debt repayments influencing operational decisions.
Having no debt covenants also reduces restrictions on distributing dividends which brings forward the timing of potential dividend payments, an important consideration given that Hillgrove has over $17 of franking credits which enables over $50m in fully franked dividends to be distributed at the appropriate time.
The quantum of funding provides sufficient operational contingency, as well as a significant exploration budget to enable mine expansion drilling to continue concurrent with underground development.
As part of the funding arrangements, we secured 16,000 tonnes of hedging lines, which enables the downside to be protected whilst still providing plenty of upside to the copper price, which is forecast to rise as the world continues to decarbonise through electrification.
Leverage to copper price
The project is extremely well leveraged to copper price; the orebody geometry is a high-grade core surrounded by a lower grade halo and the stopes terminate in the lower grade mineralisation. As price rises, we are able to materially increase copper production for low incremental costs by simply widening the stopes.
The mill is only 40% utilised in the current plan, and this spare capacity enables the additional copper to be produced without displacing high grade ore, essentially producing more copper into a higher price environment for low cost.
This uniquely positions Hillgrove to capitalise on rising copper prices quickly, with no capital, and no additional permitting.
Growing the mine life
That is stage 1 - a low risk restart that is fully funded and generates plenty of cash. Concurrent to the development of stage 1, we are expanding the mine life by drilling the existing lodes on-lease which remain open down dip and along strike.
Since 2019, we have drilled 136 holes and returned 158 intersections of economic grade and width. This is a strike rate of more than 100%, there are very few explorers that can claim such a success rate over a sustained period. This is the result of the understanding we have built up from 10 years of operations and the continuity of the alteration zones.
This drilling success has translated into a material increase in the resource estimate from every drill program, from 1Mt in 2019, to almost 7Mt today and drilling continues.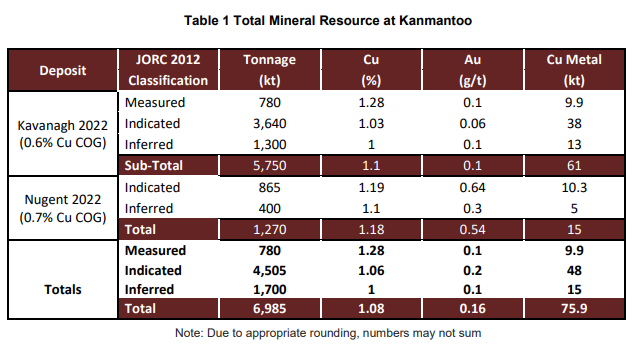 Competent Person Statement

The information on this page that relates to the Exploration and Drilling Results and Exploration Targets on the Kanmantoo project were initially reported by the Company to ASX on 26 May 2016, 10 October 2019, 3 September 2020, 3 May 2021, 6 May 2021, 24 June 2021, 26 August 2021, 1 September 2021, 21 March 2022, 6 May 2022, 8 August 2022, 27 February 2023, 23 March 2023, and 3 July 2023. The Company confirms that it is not aware of any new information or data that materially affects the information included in the original market announcement and that all material assumptions and technical parameters underpinning the Exploration Results and the Resource Estimate in the relevant market announcement continue to apply and have not materially changed. The Company confirms that the form and context in which the Competent Person's findings are presented have not been materially modified from the original market announcements.
The information in this release that relates to the 2022 Mineral Resource Estimates for the Nugent (26 July 2022) and Kavanagh (11 May 2022) underground areas are based upon information compiled by Mr. Peter Rolley, who is a Member of The Australian Institute of Geoscientists. Mr. Rolley is a full-time employee of Hillgrove Resources Limited and has sufficient experience relevant to the styles of mineralisation and type of deposit under consideration to qualify as a Competent Person as defined in the 2012 Edition of the 'Australasian Code for Reporting of Exploration Results, Mineral Resources and Ore Reserves (JORC Code)'. Mr. Rolley has consented to the inclusion in the release of the matters based on their information in the form and context in which they appear.
JUST SCRATCHING THE SURFACE…
In addition to the Mineral Resource Estimate at Kanmantoo, Hillgrove has an on-lease Exploration Target of between 60-100Mt at 0.9%-1.2% Cu, 0.1-0.2 g/t Au. The Exploration Target suggests the potential for material growth of the underground resources at Kanmantoo.
Important Notice: The Exploration Target is conceptual in nature as there has been insufficient exploration to define a Mineral Resource. It is uncertain if further exploration will result in the determination of a Mineral Resource under the "Australasian Code for Reporting of Exploration Results, Mineral Resources and Ore Reserves, the JORC Code" (JORC 2012). The Exploration Target is not being reported as part of any Mineral Resource or Ore Reserve.
For a detailed announcement please refer to the ASX Release Kanmantoo Exloration Update dated 11 October 2023.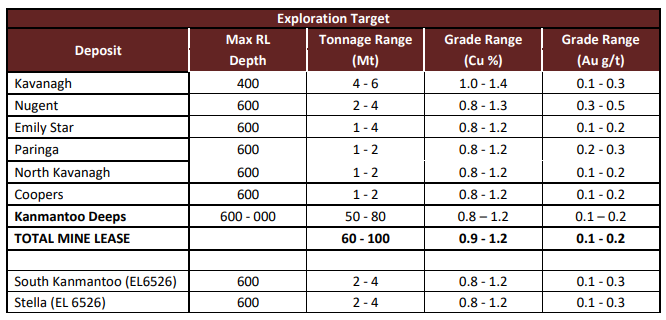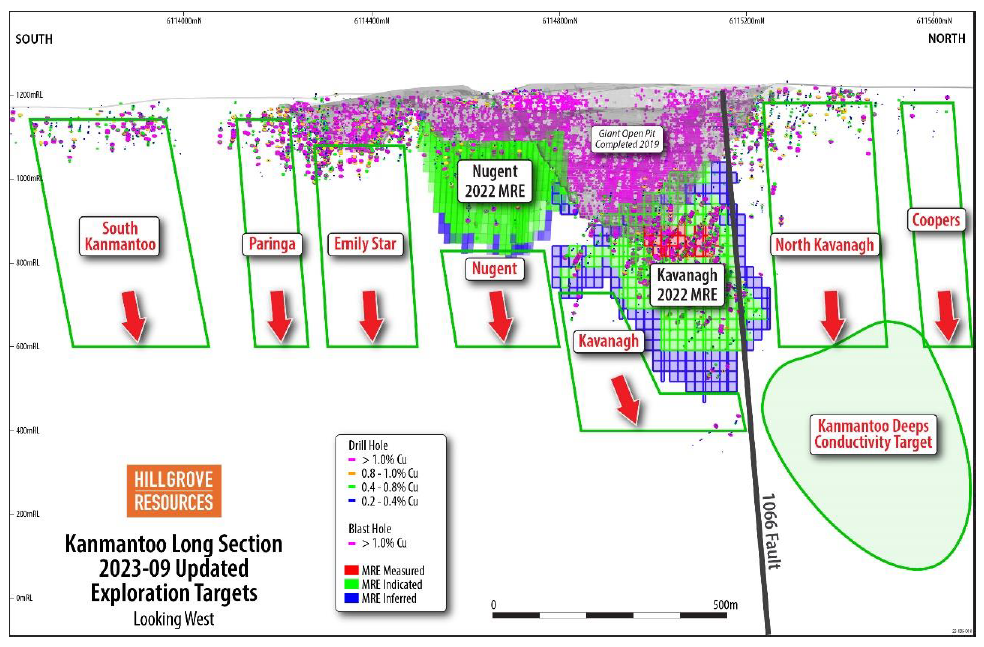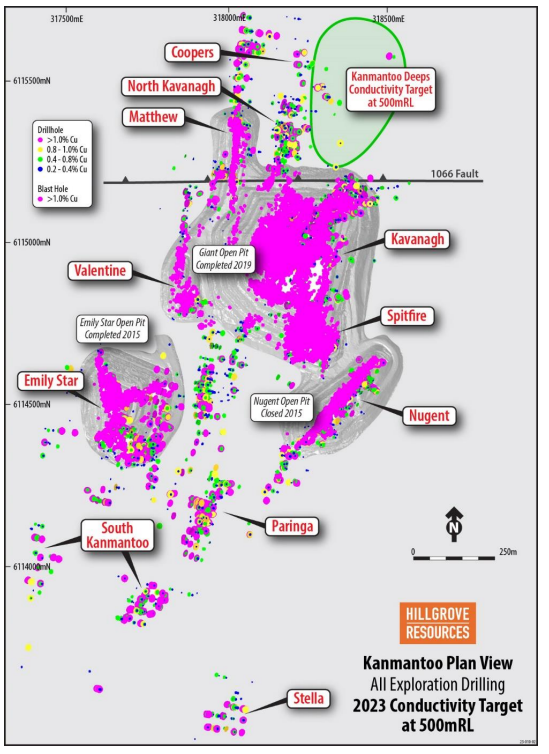 ​
Back to all projects